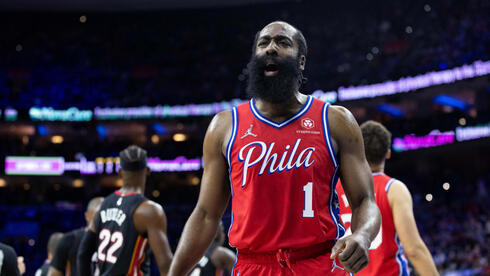 Gett founder partners with NBA stars to offer US lottery tickets online
Roi More, one of the founders of Gett, is focusing these days on the lottery ticket revolution with his new company Jackpot. In the United States, the $100 billion per year lottery business has been mostly offline and cash-based, with very little technology and data integration. In 2021, about half of all Americans purchased lottery tickets, but only about 7% of those sales came from online transactions.
Jackpot is a digital platform that makes it easy to buy official lottery tickets online. The new capital will allow Jackpot to launch its product in the United States and increase hiring, strategic acquisitions, partnerships with state lotteries and local market expansion.
Jackpot was founded in 2016 by More, who had already left Gett by this point, and CEO Akshay K. Khanna, a former StubHub executive and vice president of strategy for the NBA Philadelphia 76ers franchise. Gigi Levy-Weiss, NFX's general partner and Israel's most notable gaming investor, was an early investor in the company, as was Dave Waiser, who stepped down as CEO last month. of Gett after more than a decade. Jackpot's R&D center is located in Serbia and the company does not employ any Israelis.
Jackpot closed a $35 million Series A last week, with investors including NBA stars James Harden and Joel Embiid, and NHL legend Martin Brodeur. The round was co-led by Accomplice and Courtside Ventures, with participation from The Kraft Group, Fanatics CEO Michael Rubin, Haslam Sports Group, Elysian Park Ventures, Arctos Sports Partners, Sapphire Sport, Theo Epstein, from Fenway Sports Group President Mike Gordon, DraftKings Co-Founder and CEO Jason Robins, and music artist Lil Baby.